Trail building is thoughtful, trail use should be too…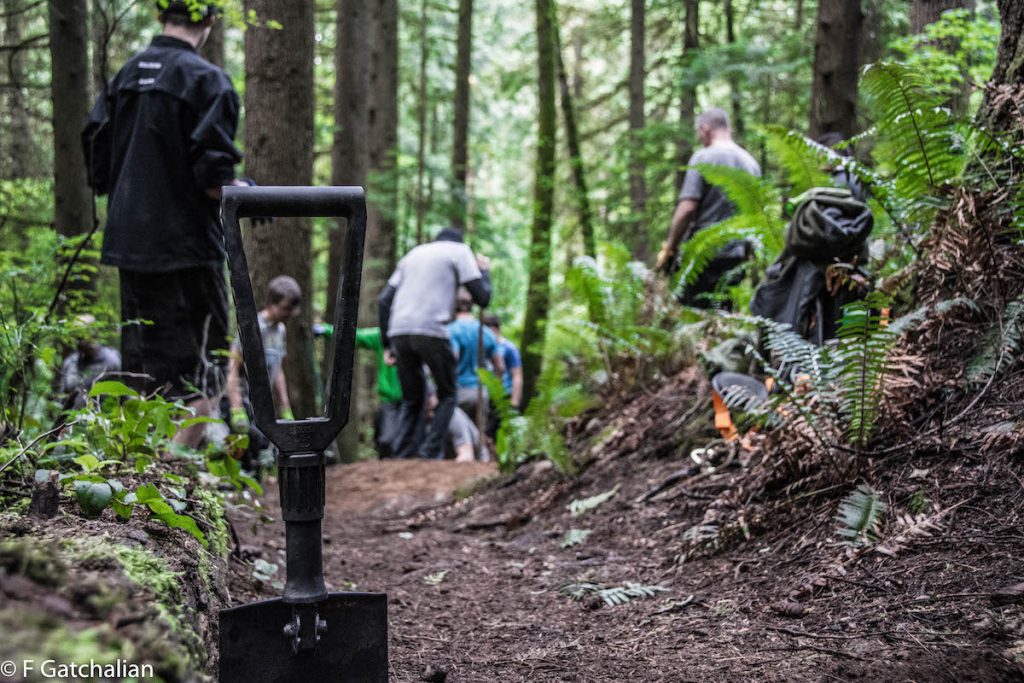 TORCA has formal stewardship agreements for 26 trails in the Tri-cities, out of those 19 trails are on Eagle Mountain (within the Recreation Sites and Trails BC boundary) and 7 are in Port Moody.  For other trails in the region, we have working relationships with land managers and builders and are working towards more formal agreements.  
What does TORCA stewardship mean for the trails?
When TORCA takes on stewardship of a trail, we agree to monitor and care for the trail alongside our partners (builders, land managers and stakeholders). We strive to ensure safety and quality experiences for trail users, but also to protect the environment that supports these experiences. Whether maintaining, remediating, decommissioning or developing a trail, a lot of time and thought goes into not only the user's experience, but the protection of the complex and fragile ecosystems in the area. Here are a few things we consider, as outlined in the Whistler Trail standards:
Trail placement to avoid unstable slopes
Armouring in certain areas to prevent erosion and potential soil movement
Minimize trail width to limit impact on soil and vegetation and the ecosystems they support
Avoiding trail routing near critical habitat or fragile plant species
Placement of bridges so they fully cross the stream, creek, etc. with supports on top of stable banks to prevent erosion and sedimentation
Near streams, minimize vegetation removal and soil disturbance
These last two points prevent sedimentation of the watercourse and ensure protection of the downstream water quality. Doing so can be absolutely critical for the preservation of some of our local species, like our salmon who rely on the clean water reaching them downstream.
What does thoughtful trail use look like?
When you are out enjoying the trails, you can do a lot to contribute to their preservation:
Stay on the trail. This prevents trail widening, sedimentation in waterways and damage to the surrounding ecosystems.
Respect nature. Leave no trace except footprints and tire tracks on the trail bed.
Choose Carefully. Wet muddy trails are at risk of damage so pick another option! Please, don't widen a trail by walking or riding around water and mud – just head straight on through it.
Clear debris and/or mud out of blocked drains so the water has somewhere to flow off trail.
If you see a maintenance problem on the trails, report on Trailforks App or email TORCA at:

[email protected]
How can I get involved with trail building and protection?
Many of the local trails have builders who work diligently to monitor the trails and keep the balance between users and the environment, so we give our thanks to them! But there is much to be done and we are always in need of extra help. Contact us if you are interested in taking on the maintenance or building of trails.
In normal (non-pandemic) times, TORCA holds regular trail days where we head out as a work group. This is a great way to learn more about sustainable trail building, get involved and give back. We are eager to restart these trail days, so rest assured, as soon as we get the go ahead from public health we will be out there and hope you will join us! [email protected]