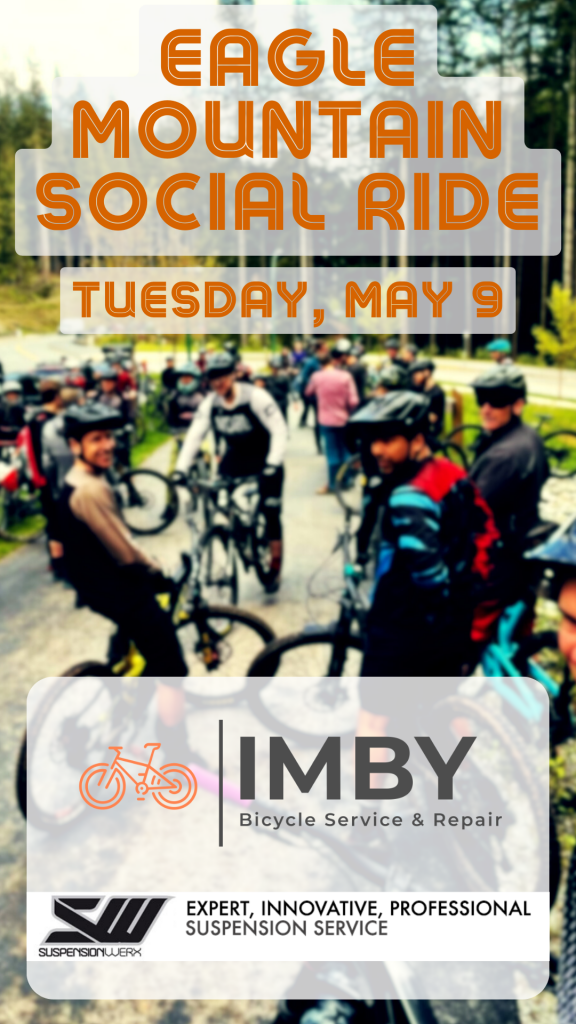 2023 EAGLE SOCIAL RIDE
Please join us for the first social ride of this season.
This ride is brought to you by IMBY Bicycle Repair & Services and SuspensionWerx.
We will have a Novice (not beginner), Intermediate and Advanced group.
James from SuspensionWerx will host a special session about setting up and maintaining your suspension. Be on time if you don't want to miss it.
Details
Meet between 4:45 pm – 5:00 pm just up from the the yellow gate at the end of Eagle Mountain Drive. See map for details.
Parking is available in Eagle Mountain Park or along Eagle Mountain Drive.
Pizza and prizes after the ride
No registration required – just a completed waiver.