Tri-Cities Off Road Cycling Association
building world-class, sustainable mountain bike trails in Port Moody, Coquitlam, and Port Coquitlam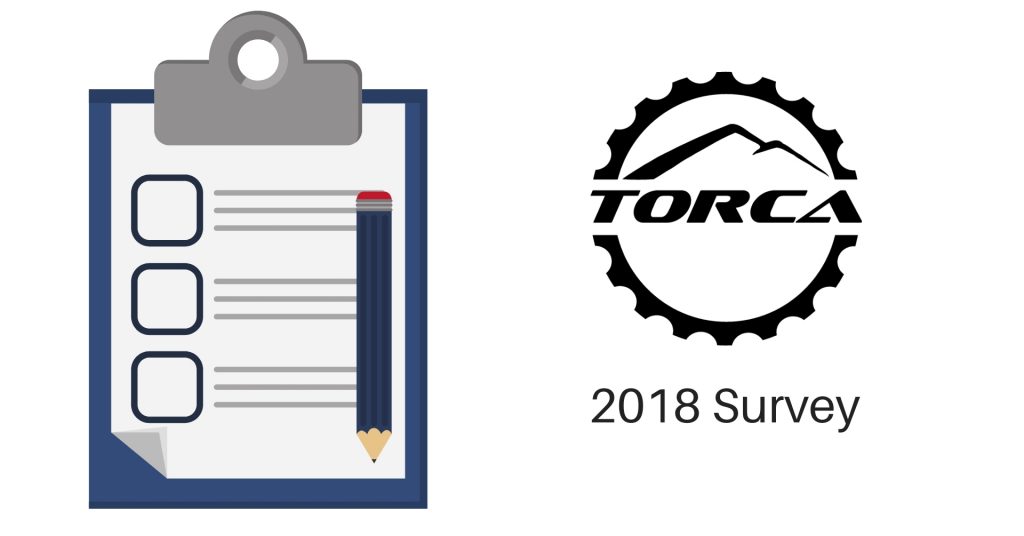 2018 TORCA Survey
Until October 31st
It's been three years since our last survey! We'd like to poll the members and community and compare how things have changed or stayed the same. The results will be shared at the AGM on November 28 and in the newsletter/social media afterwards. Thank you!!
All answers are 100% confidential.
Ride trails. win prizes. Did you know we have more than 100 singletrack mountain bike trails, right here in the Tri-Cities? That's a lot of
Read More »
Eagle Mountain Update: Manhandler and Three Little Pigs are Open! Thank you to everyone for your patience while these trails were brought up to RSTBC
Read More »
We will be working on the new reroute of the steep section of Physiotherapy. It has been roughed in already but needs more dirt work.
Read More »
Check out our
Community Partners