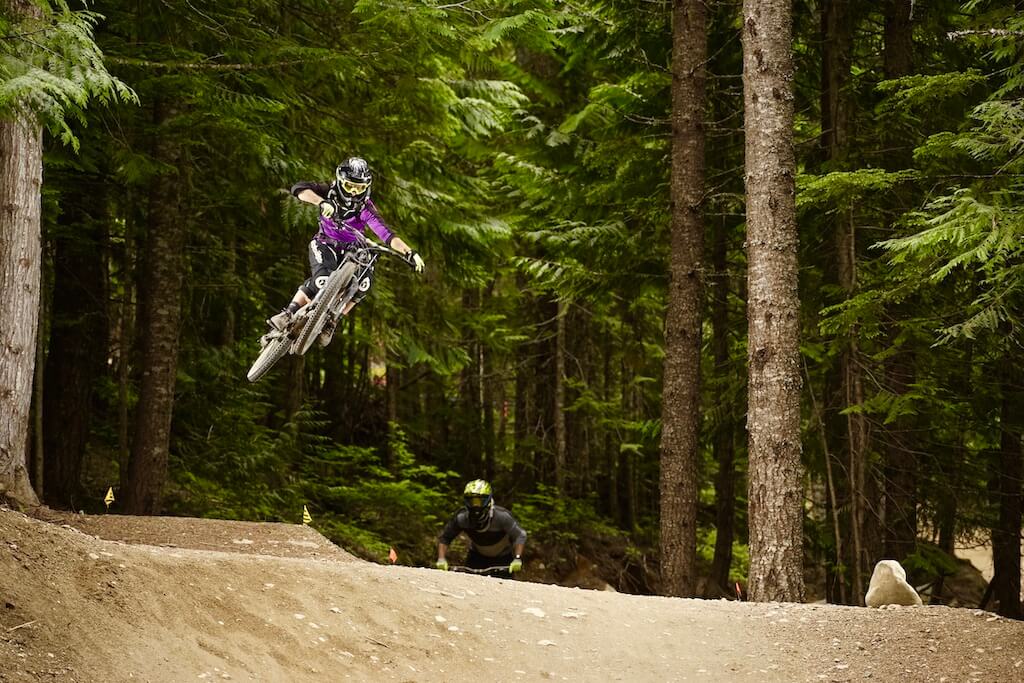 Karaleen started mountain biking in 2002 and quickly found it to be not just a hobby but a passion. She has participated in many disciplines of mountain biking including free riding, downhill racing, all mtn riding, enduro racing and indoor 4X racing. She also enjoys trail building, downhill skiing and dirt-biking.  Karaleen is encouraged to see the groundswell of support for mountain biking in the community and looks forward to contributing to this momentum through her work with TORCA.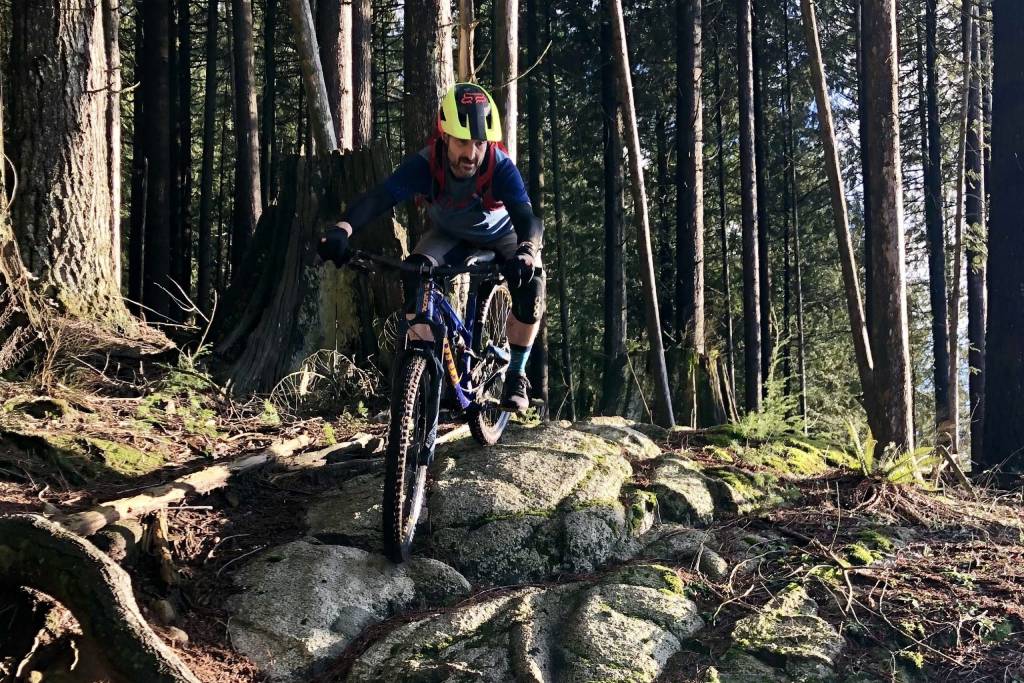 Gabor has been living in Coquitlam since 1998 when he moved here from the land of the Terminator. After a very lengthy absence from mountain bikes, we are talking back to the days of rigid frames, he re-discovered the pleasure of two wheels in 2010. At first undecided if spandex or loose fit would be his style, it only took one fateful trail day on Blue Line to discover his amazing backyard and get hooked on mountain biking.
After meeting the rest of the TORCA directors and seeing their passion for the sport and their community Gabor decided to join TORCA as a director in 2015. Even though he doesn't have the fancy bike related credentials, his passion and dedication will hopefully make up for it. Gabor is driven by his desire to learn the art of trail building, to improve his riding skills and giving back to the community.
He's also known to bake some mean Austrian treats and can often be found hanging out at one of the local craft breweries. And then there's also that obsession with downhill skiing … but we won't get into that.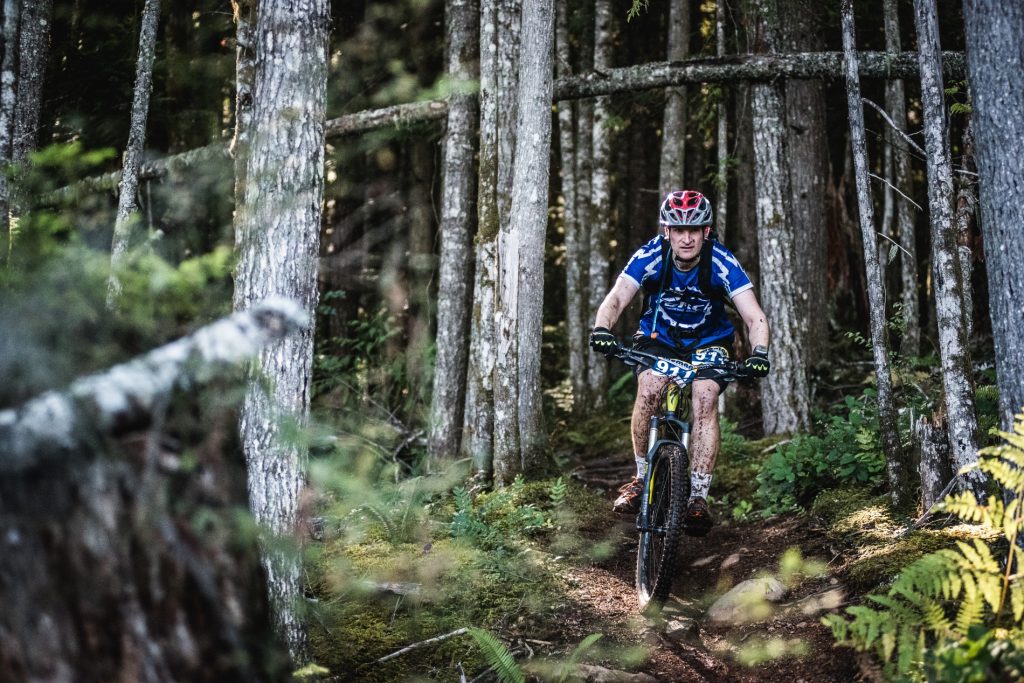 Ken grew up in Richmond, a land devoid of mountains and singletrack. As an environmental refugee, he found sanctuary in the Tri-Cities and quickly learned to ride his bike among the roots and mud.
He has been an advocate for youth mountain biking for over ten years. He coaches a mountain bike club for kids every season which regularly has 40 or more participants. He has been a director of SPOKE, an organization that puts on events and races for school-aged kids. Ken has also participated in the Eagle Mountain Park Planning Group and the Off-Road Cycling Task Force in Coquitlam.
Ken can be found riding the trails on Eagle Mountain. If you see him with his bike's wheels above his head, don't be alarmed – just give him a hand up if you could.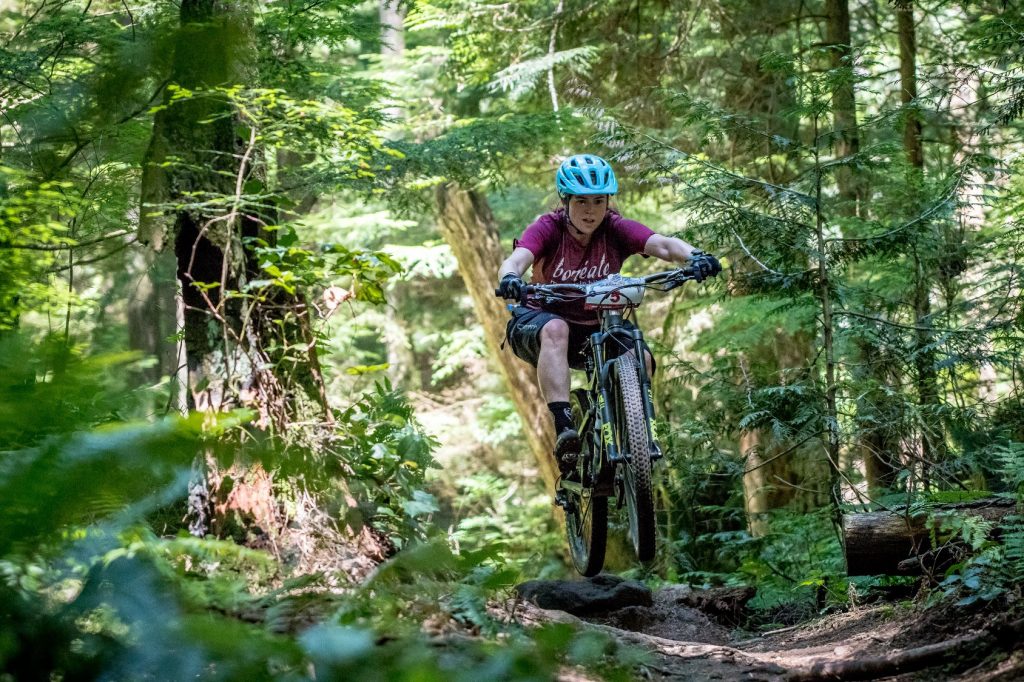 Stacey moved to Port Moody in 2013 from the sunny beaches of the Gold Coast, Australia. With her keen love for the outdoors and BMX skills learned as a youngster, she borrowed a friend's mountain bike for a rip down Bobsled on Fromme, and was instantly hooked!
Stacey has a real affection for the mountain biking community and enjoys supporting it by volunteering with BC Bike Race, Trek Dirt Series Mountain Bike Camps and other local events. Stacey is an amateur, yet enthusiastic racer and devoted adventure seeker.
Being fairly new to Canada, and to mountain biking, Stacey instantly felt included by other riders and totally inspired by the natural beauty of the trails, which is exactly why she's passionate about promoting the sport.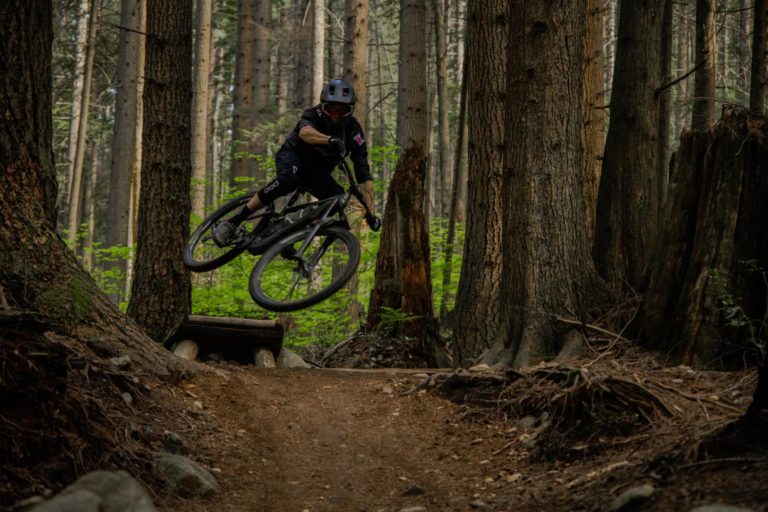 Bryan was introduced to mountain biking during a summer camp at the age of ten, and quickly developed an interest in the sport. One year later he convinced his parents to let him turn a small forested corner of his yard in Anmore into a backyard bike park, and his interest in bikes developed into a full blown obsession. 
Over the years biking has taken Bryan in a number of directions. After teaming up with some friends in high school Bryan became the star of a number of online videos featuring our local trails. In 2015 he tried Enduro racing for the first time, and eventually earned himself the opportunity to race in the Enduro World Series all over the globe.
Alongside riding Bryan has always been passionate about trail building and appreciative of the work it takes to make mountain biking happen. He knows there is still plenty of untapped potential in the Tri-Cities, and is excited to help TORCA continue to improve mountain biking in our community.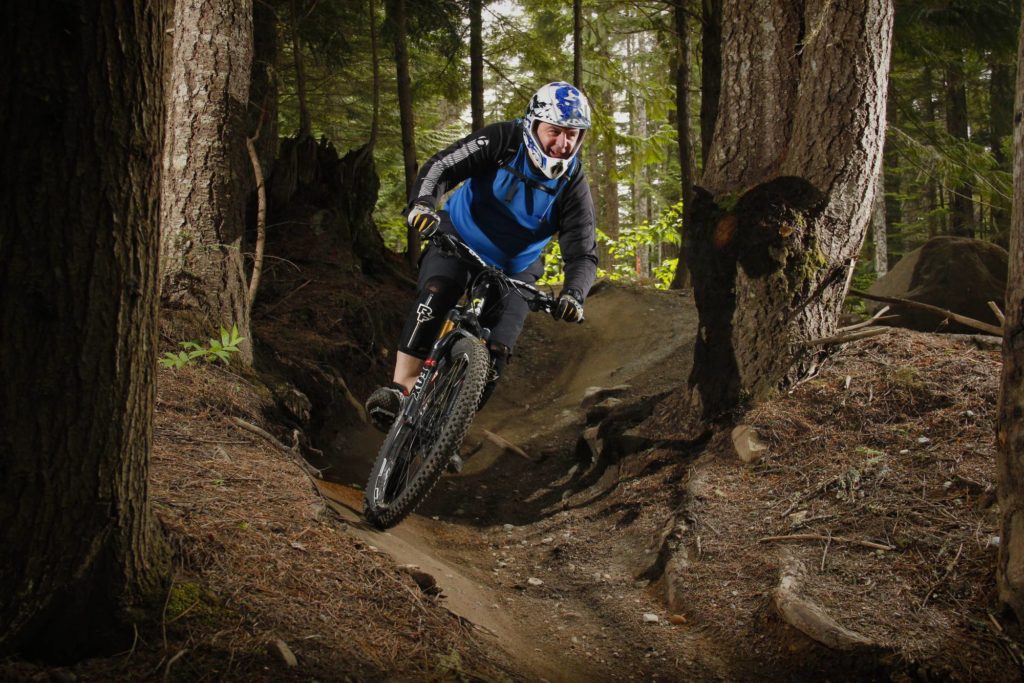 Wes has been living in the Tri-Cities since 2009.  In 2013 he decided to try mountain biking after his 9 year old son showed interest in the sport.  Despite an initial setback, Wes was instantly hooked and has been riding regularly since.  Wes discovered the amazing trail network that was in his backyard, but more importantly, he discovered membership in a rich, diverse community of riders and builders in the Tri-Cities.
Wes has become a regular at trail days and is taking on building and maintenance projects for TORCA with his son.  Wes' daughter is currently learning to ride as well which allows him to continue to connect with the challenge and excitement of those new to the sport.  Wes' passion for the trails and the community prompted him to get involved as a Director to try to increase ridership and decrease barriers to entry for new riders.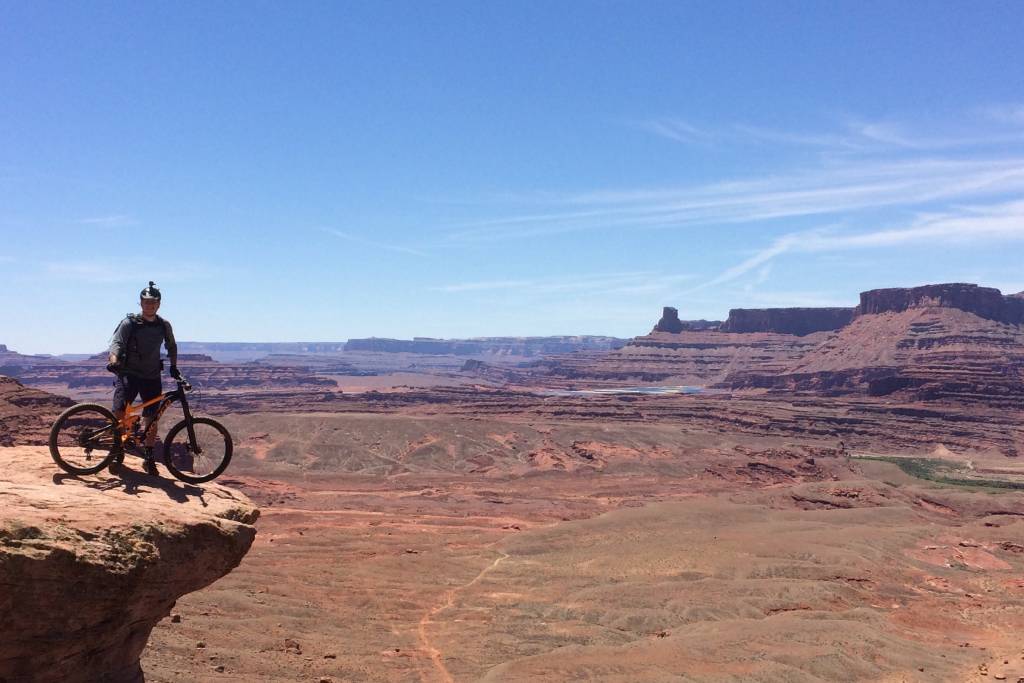 Christopher started mountain biking in Mexico in 1990, before front forks even existed. He moved to Port Moody in 2007 to be close to the trails and be able to get back to Mountain Biking on a regular basis. He also enjoys many other outdoors sports including trail running, hiking, snowboarding, triathlon, SUP, and swimming.
Christopher started supporting TORCA trail days a couple of years ago, and since then has become more active maintaining some of the local trails at Eagle Mountain, along with his sons, also avid mountain bikers.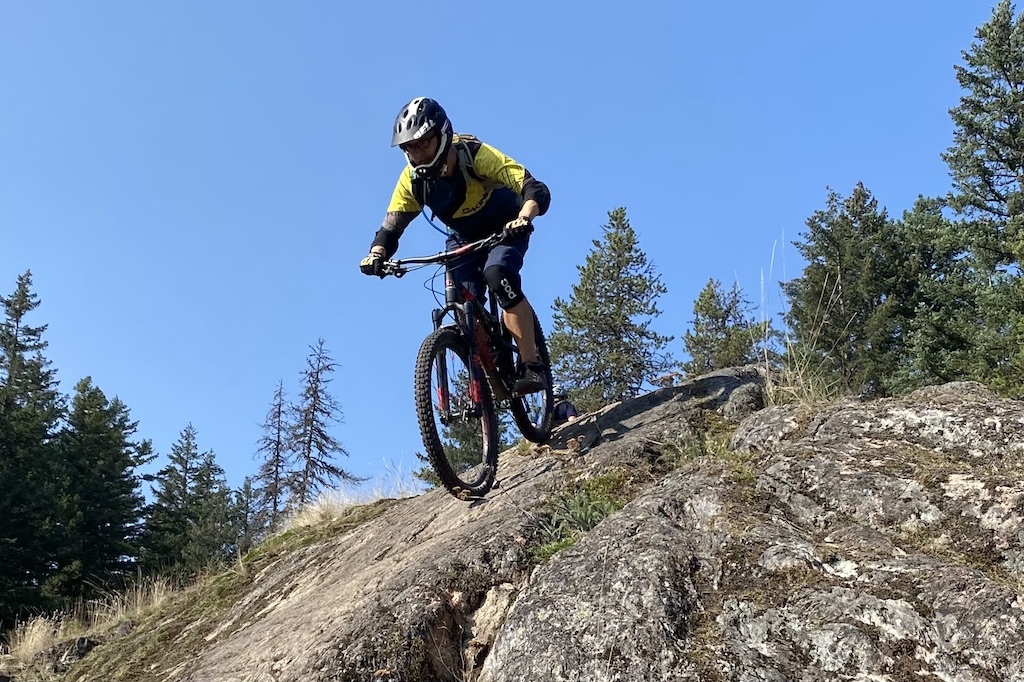 Eric has been a Port Moody resident since 2006, having previously resided in Northern BC. His first mountain biking was done in the days of fully rigid steel frames in the early 1990's. Since then, biking has come and gone from his life a few times, but he's been back to riding regularly for the past few years. Keeping fit and enjoyment of the outdoors in the company of friends are some of his favourite aspects of the sport. 
He's a regular participant at local trail days and enjoys helping to keep our riding areas in good shape. He attended an TORCA trail clinic with IMBA Canada which added to his knowledge of best practices in trail construction and maintenance.
Tomke started mountain biking in 2012 thanks to a room mate who was passionate about the sport. Soon after she spent most of her evenings and weekends discovering the trails of her home in Germany and the Alps. When she moved to the Tri-Cities in 2017, she instantly fell in love with the rough and challenging terrain at Burke. 
After volunteering with TORCA on trail days and events, she now aims to bring in her experience as a researcher in writing grant applications for trail work. She's excited to contribute to the amazing trail network of the Tri-Cities and give back to the community.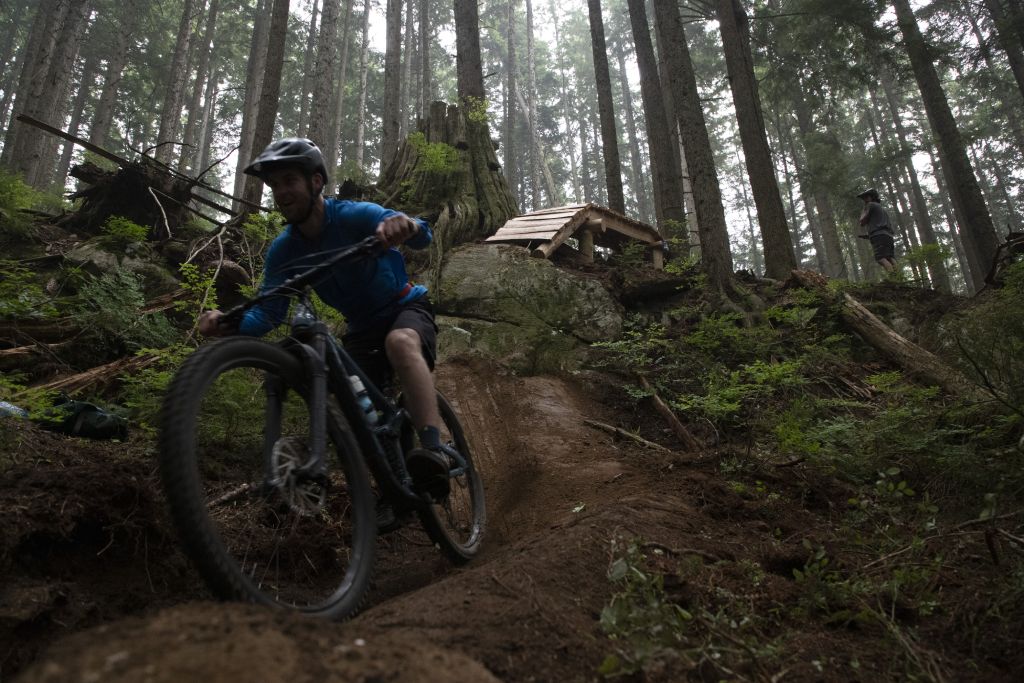 Erik is a lifelong resident of Coquitlam and likes long climbs on his bike. After starting his cycling journey at Ridge Meadows BMX at the age of 6, he quickly found himself following his Dad up Burke and building skinnies on his streets' sidewalk. As an avid mountain biker and trail runner, Erik has spent countless hours exploring the depths of the Tri-Cities mountainous backyard. 
He decided to join the TORCA Board of Directors to give back to the community he values so much, and ensure that trail use continues to be inclusive, sustainable, and welcoming for all. He knows that as mountain biking continues to grow in the Lower Mainland, that the Tri-Cities will be at the forefront of it all.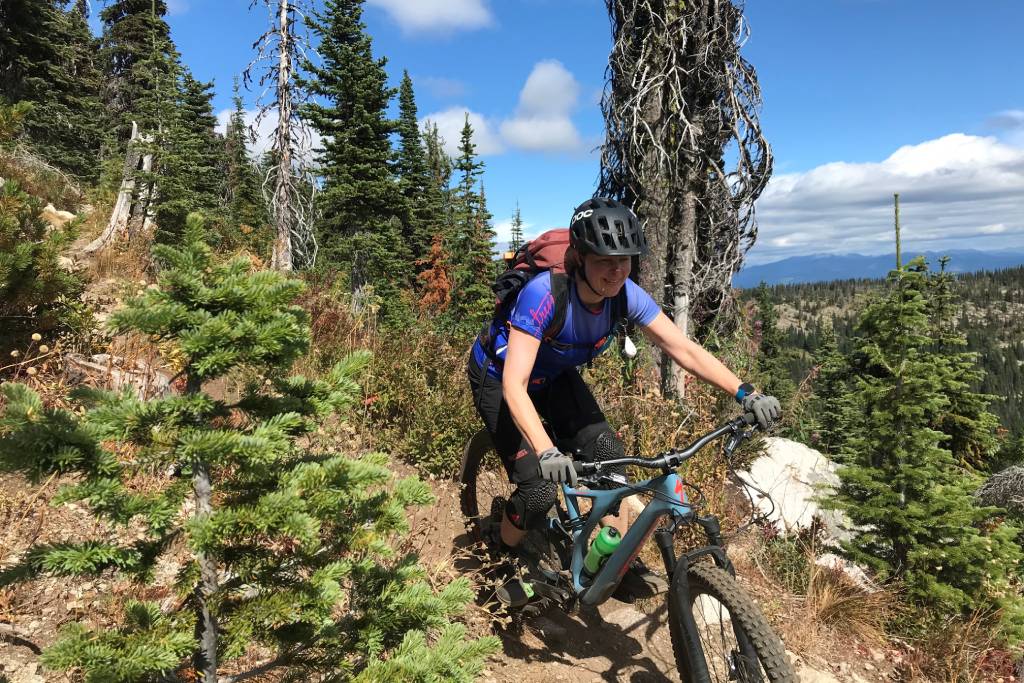 Theresa (or "Tree" as she is known by friends and family) moved to Port Moody in 2013 and has been fused with its forested regions ever since.  While she first entered the trail network walking her dogs and hiking, 4 years ago mountain biking claimed the top spot for her free time and passion.  She has travelled throughout BC with her son and riding buddies and continues to be captivated by the warmth and inclusiveness of the community. 
With a long career in global children's health, her volunteer time as a Cub Scout leader, Tree believes strongly in the power of the natural world for health and wellbeing.  Getting people into the outdoors creates a value system that helps ensure they protect the beautiful places- and what better way to get people out than to build sustainable, accessible trails.  Through volunteering at trail days and getting to know the TORCA team, Tree identified that her background in research, project development and coordination could be put to good use for the place and community she values.