TORCA Trail Clinic With IMBA Canada – CANCELLED/POSTPONED
Saturday, March 16 @ 9:00 am

-

4:00 pm

Free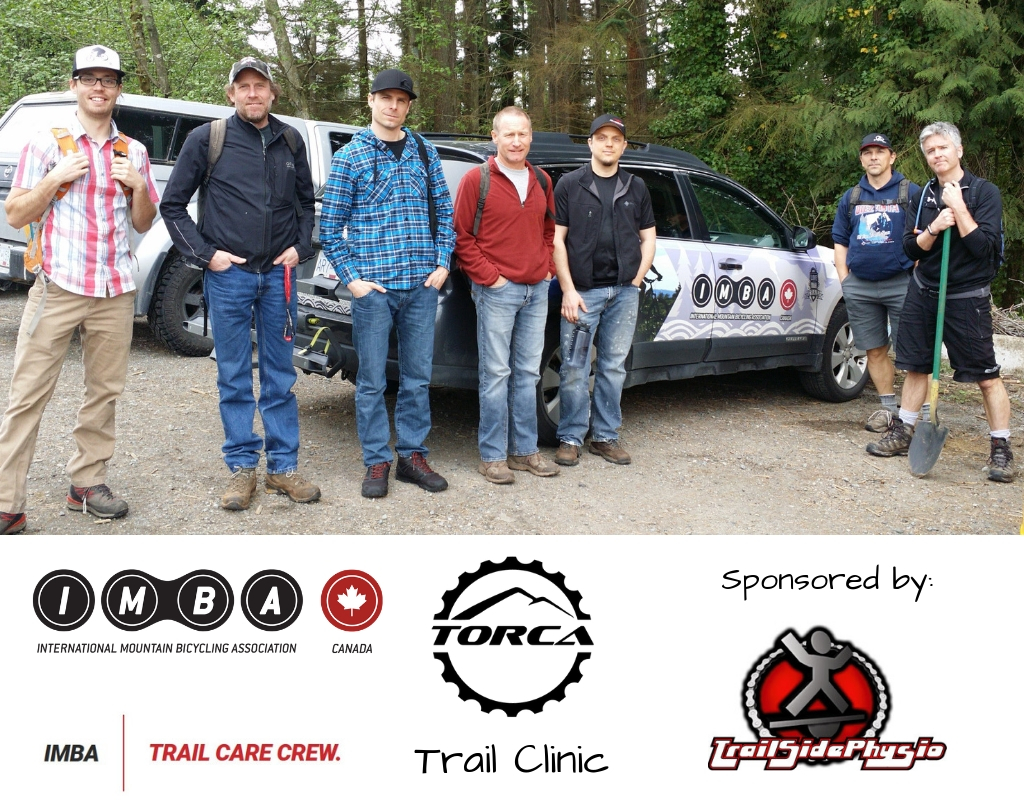 ****************
In light of the significant snowfall on Eagle Mountain, we will need to postpone the IMBA Canada Trail Building Clinic. As half of the program involves hands-on trail construction, we can not accomplish this due to the current snow level (see picture). TORCA will reschedule this class with IMBA Canada and we will let you know the new date and how to re-register for it.
****************
TORCA is hosting a Trail Building Clinic, sponsored by Trailside Physiotherapy, and in partnership with the International Mountain Bike Association of Canada!
This course will cover the basics of trail construction from route finding to finishing touches, focusing on sustainable building techniques. The first half of the course will be a classroom session in Port Moody (you'll receive the address in the confirmation email). We will then break for lunch (provided) and head up the mountain to work on a field project that will consist of new trail construction.
This course is open to all levels. If you have an interest in building, then it will cover the basics. If you are an experienced builder, then there may be some new tips for you to learn.
It's free to attend but space is limited so make sure you register early! Click here to save your seat.
Frequently Asked Questions:
Do we need trail building experience? Nope! This course is open to all levels. We will teach folks the foundation of trail building, from the theories behind designing trails to the techniques to build it.
Do we need to bring tools? All tools will be provided. Tools include McLeods, pulaskis, mattocks, rakes, and shovels.
Is lunch provided? Yes! We'll have an assortment of snacks, meat and veggie sandwiches, and drinks.
Where will the trail building clinic be located? In Port Moody. Once you register, we will send you the location details.
How much does it cost to take this course? Nothing. Nada. Zip. BUT! There is limited space so click here to save your seat